!-GénérEpar Avanquest Technology v:8.0. Pour plus d'information, visitez : http://www.avanquest.com -->
WhiteWrite Music, L.L.C.
370 Bowling Drive
Arrington, VA 22922
72,000 CDs SOLD
John registered the sale of CD number 72,000 as of June, 2015. Above, he is seen playing for fans
at a trade show in Concord, North Carolina.
- Pianist
NEW RELEASE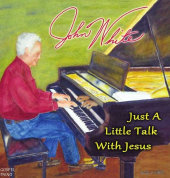 NEW